Leveraging on the extensive global networks and assets of Mitsubishi Corporation, we provide a stable and reliable supply of metal and mineral-based resources, together with customized business solutions.
As an integral part of the Mitsubishi Corporation Metals Group, our consolidated resources in raw materials, supply chain, up-to-date market intelligence and professional expertise offer a well-rounded strategy to all your needs.
Whenever and wherever you require trade-related support, you can be assured of our dedicated service.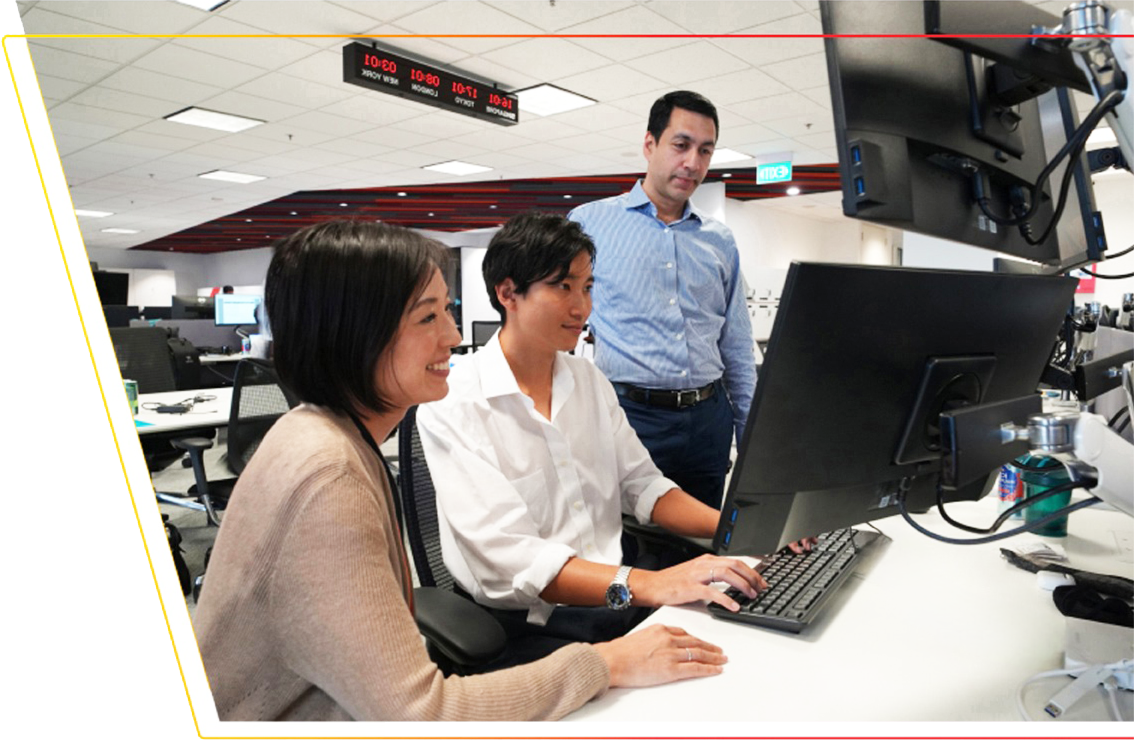 Empowered by our worldwide assets and established partner ships throughout the mineral and metal supply chain, we provide ideal delivery and financing solutions for your operations.
Our industry specialists and heritage as a global trading company provide you with a synergy of professionalism and reliable business conduct that assures premium services to meet the most complex needs of our partners.

You can rely on the customized market intelligence services that are based on our proven track record, in-depth market analysis, as well as industry-specific reports that are supported by updated market commentaries from around the world.
Our extensive network, comprising local offices and affiliates in over 90 countries, enables round-the-clock access to both international and regional market insights and services, provid ing accurate information and timely business solutions.